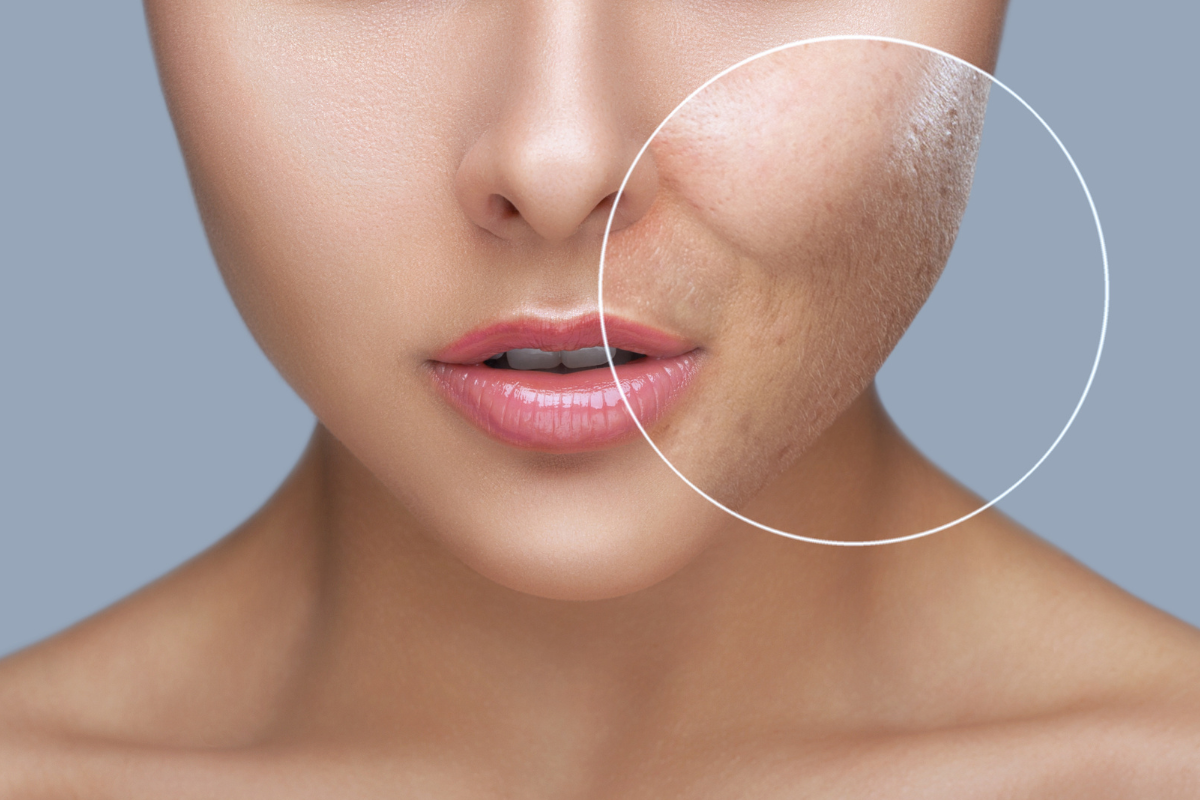 Let's Deal with Important Skin Conditions Fine Lines & Wrinkles & How It Deals with Problems
Creases, furrows, and crevices no matter what we call them, the appearance of fine lines, and wrinkles is quite a natural part of skin aging process. The fact is that whenever we grow old, our skin becomes quite thin, and less supple and its ability to protect it from damage is also diminished. There are varied causes of fine lines, and wrinkles- the most amazing for them are smoking, sun-exposure, and smiling. There are many possible causes of wrinkles and all these wrinkles may help us to lose the shine of our skin. So, let's understand what are the probable causes of wrinkles & how we can tackle these wrinkles in an effective way and what are the varied ways to keep these wrinkles bare minimum on our face. Wrinkles affect everyone as we age, but where and when they appear is largely up to us. There can be varied ways of tackling these wrinkles- limiting sun exposure, & wearing long sleeves, and hats is a fabulous way to control these wrinkles on your face. Removing wrinkles must be our sole priority, and we should take apt actions to control these wrinkles.
What are the Probable Causes of Wrinkles and Varied Ways to Solve these Wrinkles?
There are diverse causes of wrinkles, and we should find out varied ways to solve the problems related to these wrinkles.
Here are the varied ways that can help us to solve the problems related to the wrinkles.
Protect Yourself from Sun:
If you want to solve the issues related to wrinkles, you should put in certain efforts and keep yourself safe from sun as it would help you to stay away from wrinkles, and other such issues.
Use a Retinoid:
Retinoids
are derived from
Vitamin A
and these are one of the most important anti-aging ingredients that will lessen the wrinkles, and helps you to soothe other such issues.
Moisturizer:
Using a moisturizer will help you to feel these wrinkles will get withered away soon. So, instead of waiting for these wrinkles will create a lot of issues for you, you should start using moisturizers as it will rebuild your skin effectively and will make you feel just awesome. So, using a moisturizer can be a brilliant answer to your problems.
Use an Effective Cream:
You must use an effective cream as it will help you to exterminate the process of wrinkles to a great extent. Use a cream that can heal your skin effectively, and hence, makes you feel amazing and give you a soothing impact on an effective note. Thus, taking care of your skin always requires an effective cream and it will give your skin a healing and soothing impact always.
The Closing Thoughts:
With these points in your mind, you can heal your skin most wonderfully and it will help you to give a soothing and amazing feel. So, with these tips, you can bid adieu to your skin and it will help you a lot to heal your skin in a soft and soothing manner.
Need a Help? Call for an Enquiry Related SKINMED Laboratoires Products